Davy Jones' Locker
A downloadable game for Windows
4 Pirates venture into the sea, only to find the terrible Davy Jones and his terrifying power of luck. Our adventurers are then put to test in arenas designed by Davy, to make them fight each other with crazy random modifiers. And the only way they can actually shoot each other is by bouncing their shots off walls at least once.

Controllers required to play.
2-4 players, couch-versus.
Controls and instructions: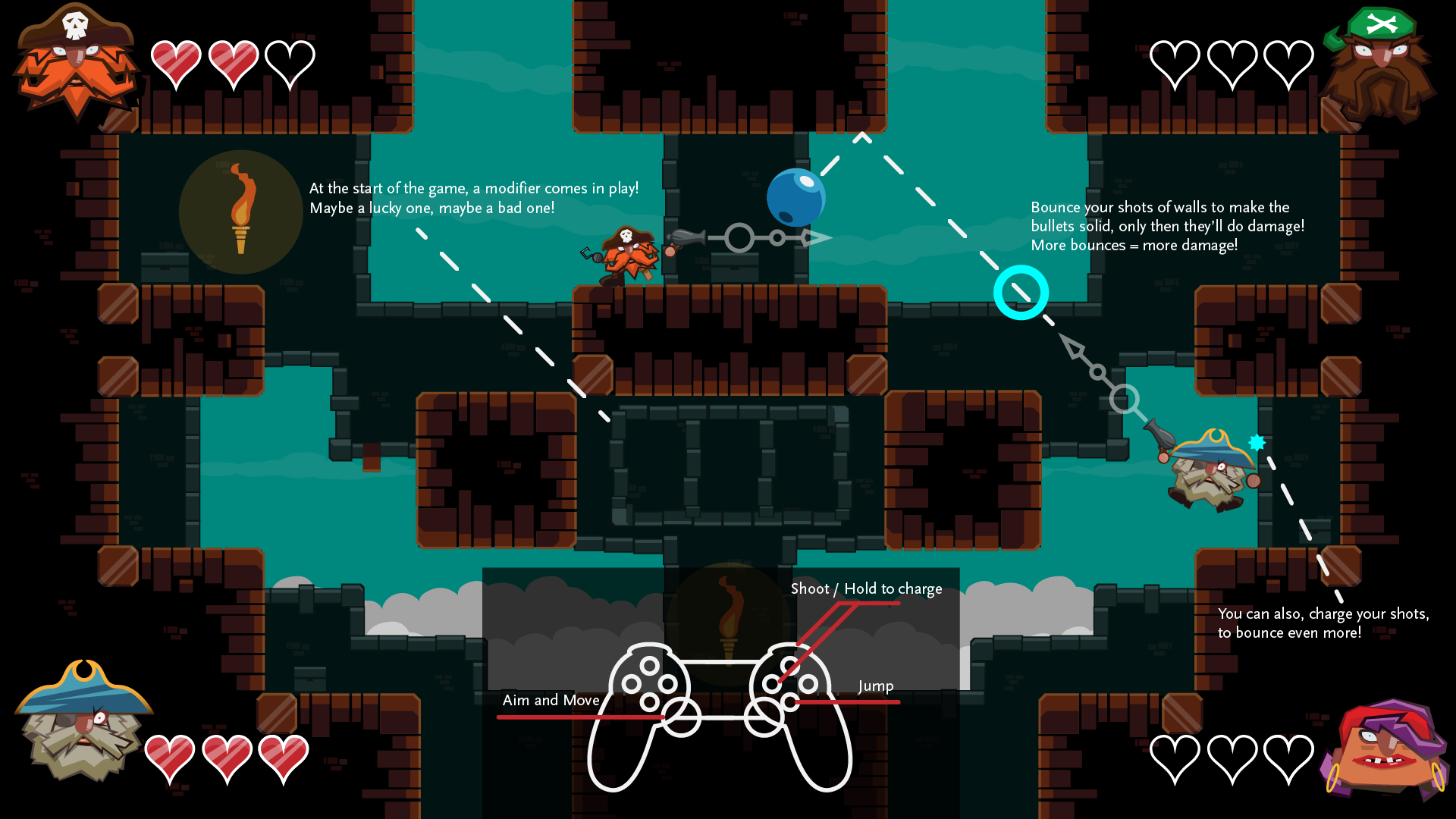 Install instructions
Un-zip the game and run the .exe inside.